Remember a thousand years ago when I was telling you guys about my thoughts on
Charmed
, and I promised to do a post a week until I finished it, then I did one post back in July and forgot all about it? Yeah, that...
My notes tell me that I watched season 6 of
Charmed
in March/April of last year, so there's every chance that I have no idea what my notes mean. Let's find out, yes?
I don't know how I feel about Phoebe's short hair.
Ahaha, Smashmouth are opening the season. Amazing.
The special effects for this dragon are TERRIBLE.
The little doorbell sound whenever Phoebe gets a premonition is really annoying.
Oh my God, Paige is stuck in some witchy Romeo and Juliet thing???
Ahahahaha, Piper is dating Sheriff Lamb from Veronica Mars.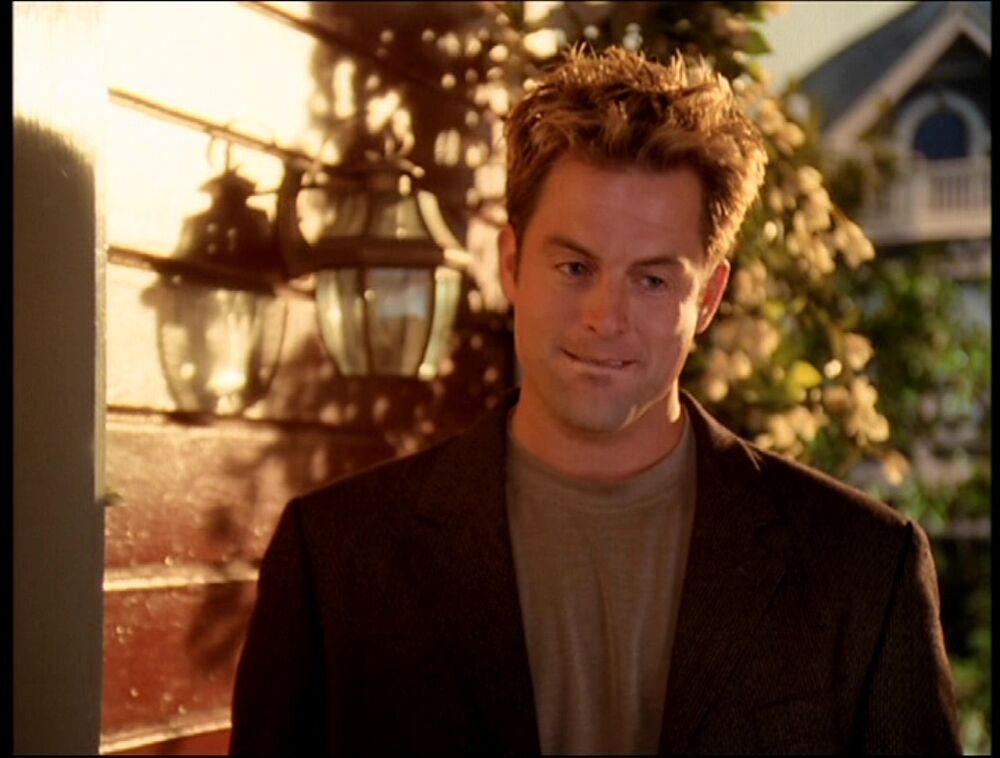 And his hair is AWFUL. Source.
Leo and Chris being chased by a T. rex is one of the stupider things this show has done.
Oh my God. Holtz from Angel! With a natty little moustache. And he trades souls from powers? This is amazing. AMAZING.
...........a demon baby with a frog tongue? Gross.
Bahahahaha, someone just said "manticores" in such a way that it sounded like "magic whores". DEAD.
Piper. PIPER. Do not boff a guy on top of a firetruck OMG.
HIPPIE LEO I HAVE NO WORDS.
This timeline is totally wonky. It's the late 1960s and Grams is a flirtatious 30-something flower child who's treating Patty like she's 16. But Prue was born in 1975???
"Since when do you speak Freedom Fry?" I...what.
Magic School is awful. And a rip-off of Hogwarts without being anywhere near as awesome as Hogwarts.
The special effects for this magic carpet are HORRIFIC.
Wow, I actually remember this Piper/Leo in the ghost plane plotline.
Um. Piper is insta-pregnant. Wowsers.
Are these people at Phoebe's high school reunion meant to be 28? Because they all look about 40...
The outfits don't help. Source.
This spider demon looks like a deranged vampire.
How many times are they going to use this "someone got footage of them doing magic" storyline? Because it feels like it's at least once a season.
I love how the villain never takes off his "work uniform", thereby making it really stupidly obvious where they should start looking for him.
I have Darryl feels. Who knew that was possible.
Punk!Leo's hair is possibly the greatest thing to ever happen on this show OMG.
LOOK AT THIS HILARITY. Source.
Guest stars from this season who should have known better:
Melissa George, Jenny McCarthy, Balthazar Getty, Keith Szarabajka.
So. Is it just me, or is that the most hilariously awful hair of all time?
K xx