It's time to link up with the
Broke and the Bookish
again!
Well hello, pointy end of the year. You've come around FAR too quickly and I was 100% not prepared for it to be nearly the end of December already. I mean, seriously. I swear it was July about five minutes ago...
Anyway, I'm limiting my list to new reads, because including rereads would be far too complicated. So here, without further ado, are the ten best books I've read for the first time in 2014:
1. Heir of Fire - Sarah J. Maas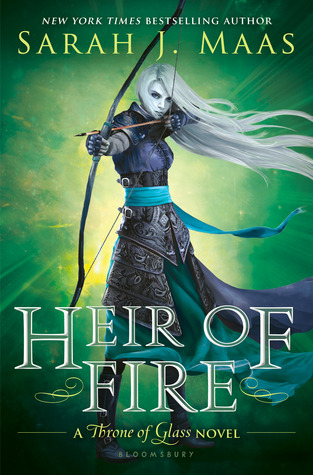 This book was FLAWLESS. Abso-freaking-lutely flawless. I loved everything about it from start to finish, and I want to make everyone on earth read it.
2. Fairwil - Alysia Gray Painter
Admittedly, I've still only read a draft version of this (you bet your sweet ass I'll be reading the ARC that Alysia sent me once the new year rolls around and it can count towards my 2015 Goodreads challenge!!), but it was SO FREAKING GOOD OMG. I just love the characters so much, and this final volume of the Wilfair series was everything I wanted and more.
3. Every Breath - Ellie Marney
Melbourne + Sherlock Holmes inspired mystery + characters that I ship so stinking hard it's not even funny = YES OH MY GOD. I loved the characters, the diversity, the setting, the writing, and the parents who were actually present and concerned about their kid. Utterly magical.
4. Girt: The Unauthorised History of Australia - David Hunt
I was in fits of hysterical laughter the whole way through this book. It's the perfect non-fiction mix of humour and fact, and if you're even remotely interested in Australian colonial history, you should go and find a copy immediately.
5. Aristotle and Dante Discover the Secrets of the Universe - Benjamin Alire Sáenz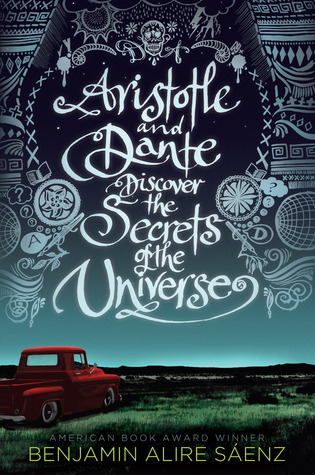 This book was ridiculously beautiful and filled with feels from start to finish. It's a book about secrets and discovering who you are and the importance of friendship and talking about things.
6. Dangerous Girls - Abigail Haas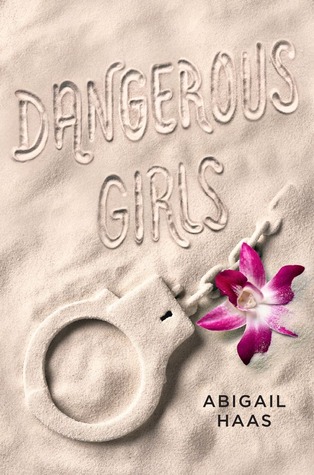 Okay, this one just flat out blew my mind. YA thrillers are pretty rare, and this one delivered in spectacular form.
7. The Once series - Morris Gleitzman
Surely I'm allowed one cheat where I can't decide between books?? This series (with the exception of Now, which was good but not great) was an astonishingly deep middle grade read. After, in particular, had me ugly crying for days.
8. Waistcoats and Weaponry - Gail Carriger
This was pretty damned fabulous, but it's mostly in my top ten because OH MY GOD, MY SHIP IS SAILING WHY DO I HAVE TO WAIT A YEAR FOR THE NEXT BOOK.
9. Whisper the Dead - Alyxandra Harvey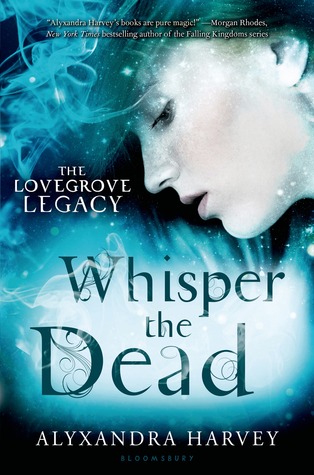 This series is absolutely phenomenal and I loved everything about this book (except the cliffhanger ending, dammit). Despite being a middle book, it most definitely didn't suffer from middle book syndrome, and the characters were totally adorable together.
10. Pushing the Limits - Katie McGarry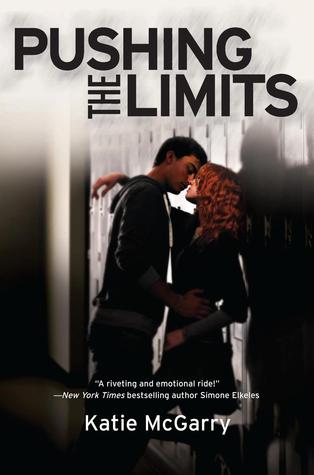 Okay, this was easily my favourite Katie McGarry book. The characters were amazing, the story was feelsy, and the problems were real-world-y without feeling like they were over the top and created for the sake of additional drama.
What's on your list?
K xx