It's time to link up with the
Broke and the Bookish
again!
Because, you know, I haven't talked about books NEARLY often enough in the past week, let's talk about books some more! Yes? YES. So. Books about friendship, you say? Let's do this thing. (All images from Goodreads)
1. Code Name Verity - Elizabeth Wein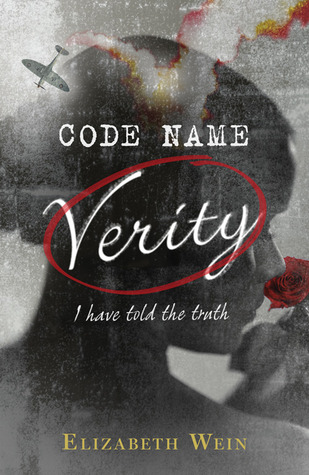 I foresee this appearing on a lot of lists today, and with good reason. It was the first book that sprang to mind when I saw the topic, because it's a book about friendship first and foremost, and a book about girls doing awesome and badass stuff in World War II second. You want proof? Boom: "It's like being in love, discovering your best friend."
2. Harry Potter and the Deathly Hallows - J.K. Rowling
Look, all the Harry Potter books are about the importance of friendship. But there's one particular moment in Deathly Hallows that, to me, perfectly sums up the friendship between the Golden Trio, and that's the moment after Ron's destroyed the locket in the forest. Ron's on his knees, crying, because the Horcrux knew his deepest darkest fears, and now Harry does too. And Harry just puts a hand on Ron's shoulder and says "She's like my sister. I love her like a sister and I reckon she feels the same way about me. It's always been like that. I thought you knew." He doesn't make a big deal about it, he doesn't try to comfort Ron. He just tells it like it is and lets his best friend know that he's there.
3. Attachments - Rainbow Rowell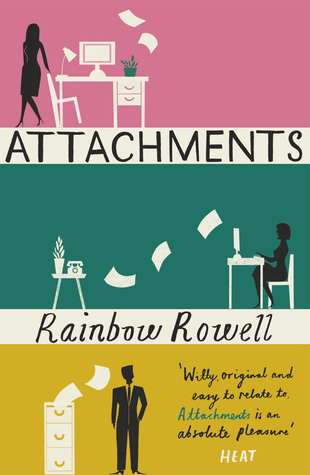 There's something so incredibly REAL about Beth and Jennifer's friendship, even though everything we see of it takes place through email exchanges. There are the random bits of nothingness that you talk about with your best friend as well as the reminiscing, the mutual hatred of certain individuals, the utterly inappropriate moments, and the big things that you can't tell to anyone else. This book is about that friendship as much as it is about Lincoln moving on with his life.
4. The Book Thief - Markus Zusak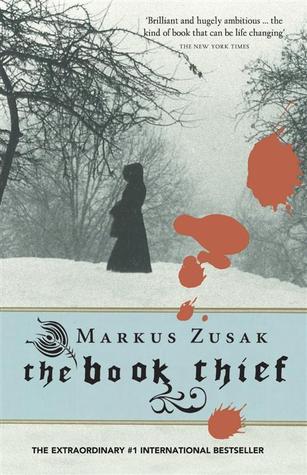 To me, there are three distinct things that stand out when I think about this book:
1. Leisel's friendship with Rudi;
2. Leisel's friendship with Max, formed under the most difficult of circumstances; and
3. Leisel's relationship with Hans/Papa, which is more like a friendship a lot of the time.
It shows us that even when things are really bleak, friendships can help you get through it.
5. The Fault in Our Stars - John Green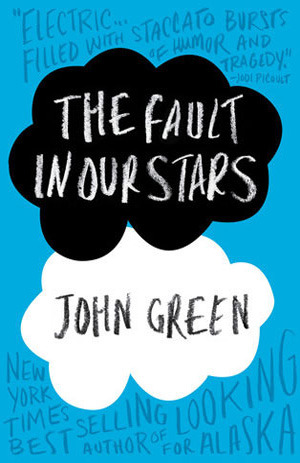 Sure, this is the story of Hazel and Augustus falling in love. But it's also the story of Isaac losing his girlfriend and his eyes more or less simultaneously. And when he does? Gus is there to help him egg her car. Similarly, Hazel isn't the only one who loses Gus. Isaac loses him too, and his eulogy - albeit delivered with Gus present and making snarky interruptions - sums it up perfectly: "When the scientists of the future show up at my house with robot eyes and they tell me to try them on, I will tell the scientists to screw off, because I do not want to see a world without him."
6. Soulless - Gail Carriger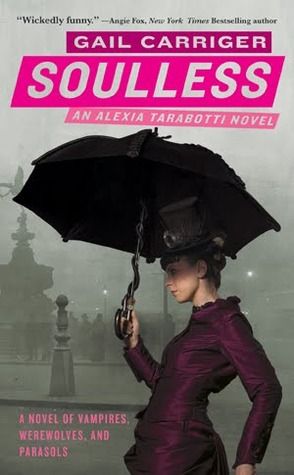 Sometimes, friends are polar opposites. And often, friends poke fun at each other. While the story between Alexia and Ivy isn't at the heart of Soulless, it's still a fabulous friendship despite the fact that Ivy despairs of Alexia's behaviour and Alexia frequently tells Ivy that her hats are the ugliest things on the face of the earth. Because sometimes? That's what friends do.
7. Tomorrow, When the War Began series - John Marsden
Yes, I'm counting the entire series here, whatever. This series shows you pretty much every aspect of friendship. The friend who's basically a sibling. The friend you make when you're thrown together unexpectedly. The friendship that slowly ends because one of you isn't the person they used to be. The friend who's willing to sacrifice themselves for the rest of the group. The friend who you can giggle with about silly things at night. Basically? It will give you all the friend feels you could possibly want.
8. Saving Francesca - Melina Marchetta
Oh, hey. Two Aussie YAs back to back! In this book, Francesca learns that you can find friends in the most unlikely places and with the most unlikely people. Also that friendships can fall by the wayside when you realise that your friends aren't the people you thought they were and that maybe, just maybe, they never really liked you that much to start with. Good thing she's got those new friends to help pick up the pieces...
9. Days of Blood and Starlight - Laini Taylor
Even though Zuzana has no idea what the hell is going on with Karou, has no idea where Karou even is, and is caught up in her shiny nauseating love bubble with Mik, she doesn't give up on her friend. She doesn't have to understand everything to do what her friend asks of her, to be there when she's needed. Because sometimes, friendship is about not giving up on people.
10. Redwoodian - Alysia Gray Painter
There's a lot going on in Redwoodian friendship-wise. We get to see the friendship between Fair and Sutton in detail for the first time, and it's adorable. Fair's slowly coming to terms with her shiny new friends and old neighbours, the Overboves, as well as coming to terms with the fact that there might be something more than friendship brewing between her and Gomery. And then her favourite movie star, Prior Yates, is thrown into the mix and she has to deal with the concept of being friends with the man who is absolutely nothing like she'd imagined him to be. Fabulousness.
What books would you put on your list?
K xx