It's been a while since I've had All The Thoughts, so let's talk about
Charmed
season 3, shall we?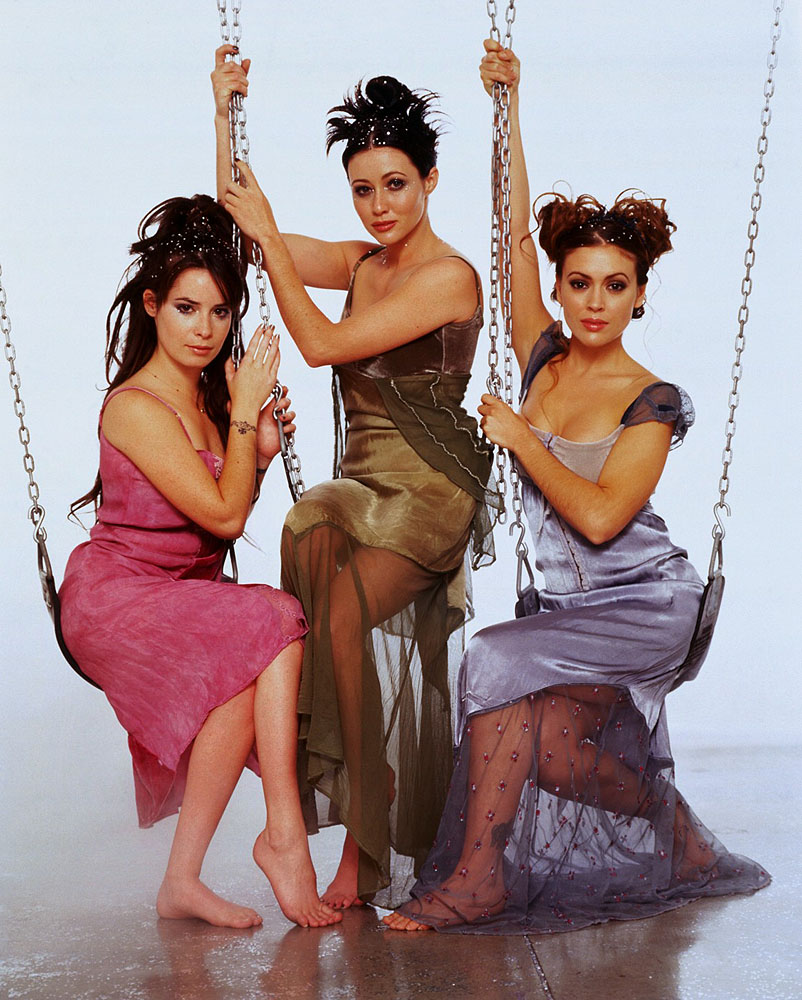 Quite possibly the best/worst promo shot of EVER. Source.
Oh, Phoebe. What the hell did you do to your hair?!
Ahaha, Cole. I totally forgot he was Assistant District Attorney.
Ridiculous fairy episode is ridiculous.
OH MY GOD. These Halloween costumes are INSANE.
Ahahaha, a terrible wig flashback! Cole, you look RIDICULOUS.
Wait, so Prue's plan to keep them safe from the demon that's stalking them is SNEAKERS? And not even to wear, just to carry around with them?? Right, because you'd totally have time to change your shoes in the middle of a demon attack.
Um. Empathy and telepathy are not the same thing, show.
That slice of Balthazar flesh looks a hell of a lot like beetroot.
Phoebe, honey. Faking your demon boyfriend's death is a terrible idea.
There is an evil ice cream truck. I cannot even begin to process this idea. Evil. Ice cream. Truck...
OMG Nigel from Crossing Jordan!!
Ahahahaha, their dad finding out that Leo's a whitelighter = I AM DEAD FROM LAUGHING.
Wow. That was the most awkward not!wedding ever. Way to ruin everything, Prue.
Oh my God, Marshall from Alias as a punk-y demon dealing with the Seven Deadly Sins. AMAZING.
Um. Did Phoebe just do a degree in less than two years? Yo no comprendo...
I have precisely zero fucks to give about Cole.
Phoebe, sometimes I really want to punch you for your stupidity.
AHAHAHAHA, PRUE IS A DOG!!!
Holy shit, someone killed Piper.
LOL, Prue just overpowered an entire SWAT team singlehandedly.
Well. That was quite the cliffhanger ending...
How did you feel about Cole back in the day (or, you know, now. Either way)??
K xx