Once again, I AM still alive, despite the lack of blogging. I have so much stuff to tell you guys that I literally have no idea where to start. Plus, I don't want to tell you about all the Orlando and Phoenix stuff without telling you about the Washington stuff properly.
I fly out to LA - and, by extension, Melbourne - tomorrow afternoon, and I'm already dreading the whole having-to-write-three-major-assignments-before-semester-starts-in-a-month thing.
In the meantime? I'm hanging out with
Gina
. Yesterday, that involved a sing-along viewing of Les Miserables and a trip to the Outback Steakhouse. Obviously, I was suitably impressed by how authentically Australian it was: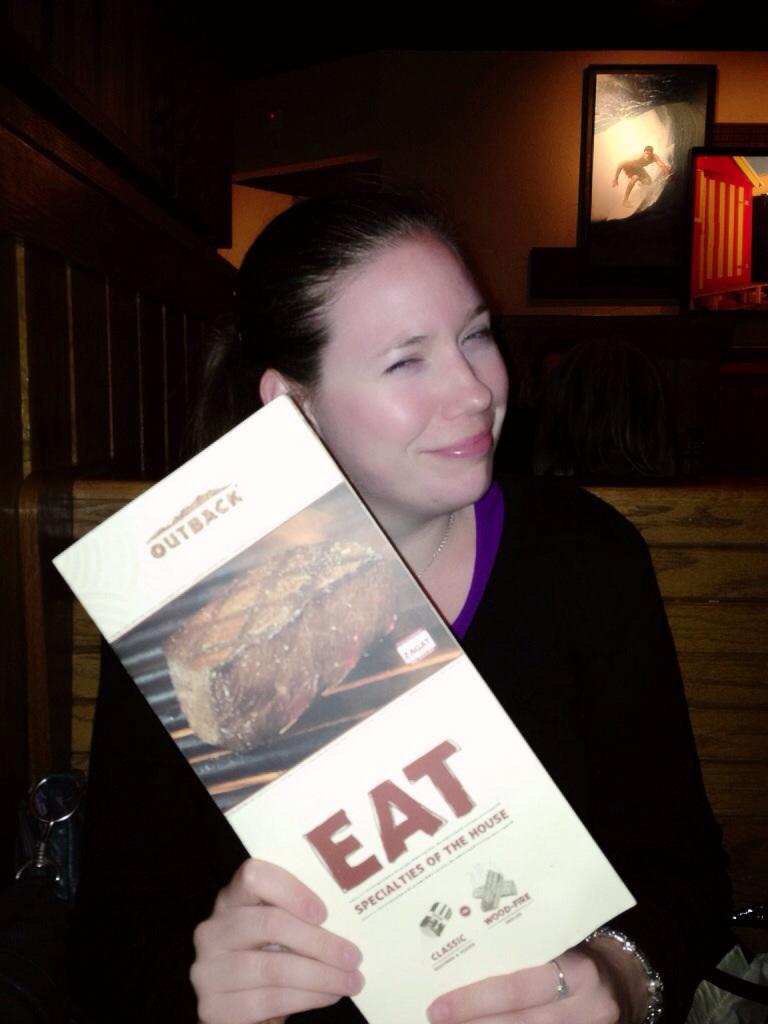 Most flattering photo EVER.
I promise I'll hurry up and update you guys properly soon. For realsies.
K xx